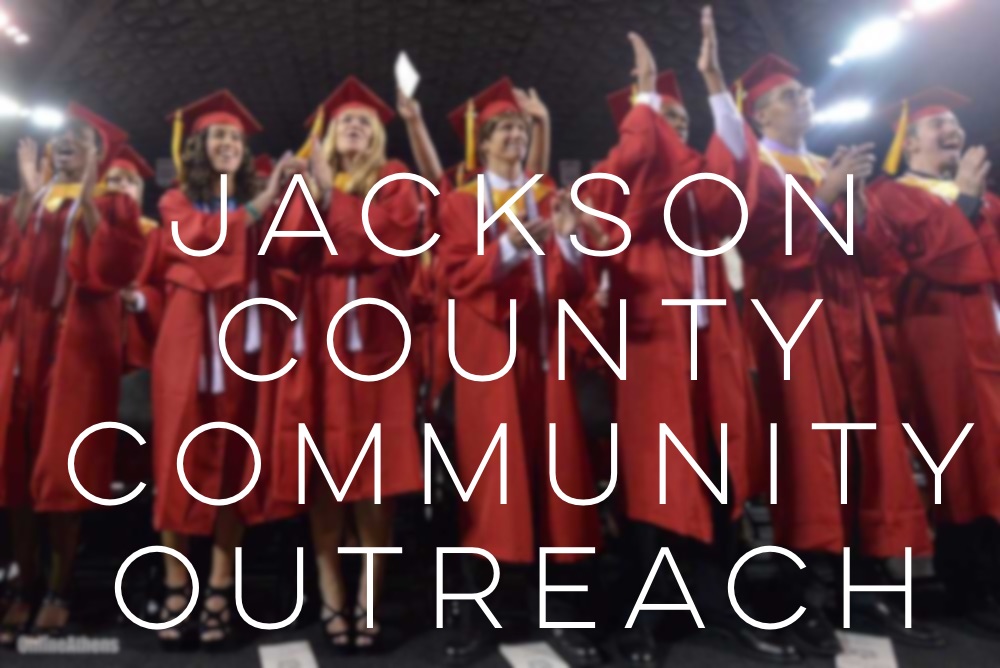 JCCO is an IRS 501 (c)(3) tax-exempt charity, so all contributions go toward the scholarship fund. Jackson Counties Community Outreach has a goal to provide college scholarships and technical school scholarships to graduates of the following schools: Jackson County Comprehensive High School, East Jackson Comprehensive High School, Jefferson High School and Commerce High School in Jackson County GA.
We hope that everyone understands the benefits of supporting further education in their county.
The more support received from volunteers and businesses; the more help JCCO can give to local high school seniors to help them onto the next phase of their education.  The goal is to enhance educational opportunities for youth who will return to or stay in the community to improve the workforce with highly skilled and educated workers and leaders.
Mr. Jim Scott – President (Planning, Fundraising & Donor Contact)
Ms. Brandi Meadows – Treasurer
Ms. Anita Brown Jackson –  Secretary
Mr. Eugene Gilliam – Director of Operations
Ms. Kay Shanahan – Scholarship Committee Chairperson
Ms. Jasmine B. Perkins – Scholarship Committee Asst. Chair
Ms Brenda Walker- Scholarship Committee Asst. Chair 
Ms. Melody Herrington – Awards & Publicity Chair
Ms. Charlotte Johnson – Banquet Committee & Scholarship  Support
Ms. Alice Rucker – Banquet  Committee & Scholarship Support
Mr. Jeffrey Damons – Banquet Committee
Ms. Doris Brown – Member
 Ms. Patricia Gilliam- Scholarship Committee
Dr. Andy Byers – Retired Superintendent, Jackson County Schools
Mr. Tim Cornelison – Chief Mortgage Originator, United Community Bank
Mr. Kendall "Trey" Sims, Exec. Director, Boys & Girls Clubs, Jackson County
Mr. Joe Hicks – District Manager Jefferson, Jackson EMC
Mr. Blake Mooser, General Manager, La Vaquita Flea Market, Jefferson
Ms. Yolanda Cornelius – IT & Finance Manager, TJX Home Goods Distribution
Scholarship Interview Team
Ms. Brenda Walker – Purchasing Manager, Wayne Farms, LLC. 
Mr. Mike Sebring – EH&S Manager, Elringklinger USA 
Ms. Charlotte Massey-Williams – Retired Educator 
Ms. Melody Herrington – JCCO Chair Awards & Publicity
Ms. Patricia Gilliam – JCCO Scholarship Committee